Keeping an Eye on Screen Time as a Light Source
As the winter solstice nears and the sun disappears from the sky earlier every day, light sources become even more important to we humans. Exposure to sunlight gives us vitamin D and may have an effect on mood. The current trend of hygge, the Danish concept of embracing winter coziness, is so centred around candlelight that researchers are now warning fans about the dangers of indoor pollution given off by their dozens of tapers.
 
But there's one kind of evening light issue that interests the team at DFC the most: that which beams straight into our brains from our screens. Scientists have long known that artificial "blue" light from phone, computer, and tablet screens disrupts sleep. But what they didn't know was the precise mechanism of how this works — until a new study out of the Salk Institute shed light on it. (Sorry, couldn't resist!)
 
It involves melanopsin, a protein that is created by cells in the retina when they are exposed to continuous blue light. This protein suppresses the production of melatonin, the hormone that helps us fall and stay asleep. The effects of melanopsin was believed to be dampened by the presence of proteins called arrestins, that were theorized to kick in after several seconds exposure to the light. But when the researchers experimented on mouse retinal cells, they found that there were two types of arrestins working against each other.
 
"In mice lacking either version of the arrestin protein (beta arrestin 1 and beta arrestin 2), the melanopsin-producing retinal cells failed to sustain their sensitivity to light under prolonged illumination. The reason, it turns out, is that arrestin helps melanopsin regenerate in the retinal cells.
'Our study suggests the two arrestins accomplish regeneration of melanopsin in a peculiar way,' [senior author Prof. Satchin] Panda says. 'One arrestin does its conventional job of arresting the response, and the other helps the melanopsin protein reload its retinal light-sensing co-factor. When these two steps are done in quick succession, the cell appears to respond continuously to light.'"
 
Now that they know the method by which the retinal cells react to light, the researchers are looking for ways they can begin to suppress it. This would definitely help folks who stare at the ceiling at 3 AM regretting watching all those YouTube videos hours earlier. And there would be a market for photosensitive people, like migraine sufferers as well. So it seems that for those of us huddled at home this winter, in several sweaters, trying to pass the time with news reading and texting our snowbound loved ones, there might be a light at the end of the tunnel! (Sorry again!)
Smartwatches for Kids: Too Smart For Their Own Good
'Tis the season for your gift-giving holiday of choice — and boy am I over it already!
 
For those of you still mired in the depths of gift buying, it's my duty to warn you away from a tech-based gift that is especially hot right now but has chilling implications for its users. (And it's not any of that infernal Paw Patrol merch!)
 
Smartwatches for children have been gaining traction over the past couple years, as ways for parents to keep track of 
their kids in a hands-off way, while they play in the park or walk home from school. These smartwatches are basically stripped-down, wearable phones: some have limited calling capabilities, SOS buttons that a kid can punch in case of emergency, and all have GPS tracking through a paired app on the parent's own smartphone.
 
The good news is this is great for reducing helicopter parenting. The bad news is REALLY bad — these watches are incredibly hackable. Information can be intercepted and gleaned in a variety of ways: from remotely initiating an outgoing call, effectively broadcasting the child's voice and surroundings to a bad actor, to spoofing the watch's location so the child appears to be in a place they aren't.
 
The alarm was raised a year ago by the Norwegian Consumer Council, a watchdog organization, which performed several hacks on four popular watch brands to see how far they'd get. The watches performed miserably enough that Germany, that stalwart defender of personal privacy, banned all children's smartwatches nationwide. The companies responsible and the industry as a whole made noises about fixing the problems — but an analysis of a new brand of smartwatch has shown that has not happened. Pen Test Partners, a security testing firm out of the UK tested out the Misafes children's smartwatch, and the Norwegian Consumer Council commented that:
"the MiSafes products appeared to be 'even more problematic' than the examples it had flagged [last year].
'This is another example of unsecure products that should never have reached the market,' said Gro Mette Moen, the watchdog's acting director of digital services.
'Our advice is to refrain from buying these smartwatches until the sellers can prove that their features and security standards are satisfactory.' […]
The BBC found three listings for the watches on eBay earlier this week but the online marketplace said it had since removed them on the grounds of an existing ban on equipment that could be used to spy on people's activities without their knowledge."
But it shouldn't take the BBC weighing in to let us know this is serious. All I think it takes is common sense — no technology can replace good old-fashioned supervision, combined with the street smarts of a well-trained kid. This season, we need to stick to classic gifts that don't spy on you. Then, equip our kids with the skills to know their world much better than a plastic watch ever could!
The Bacteria that Shares your Shower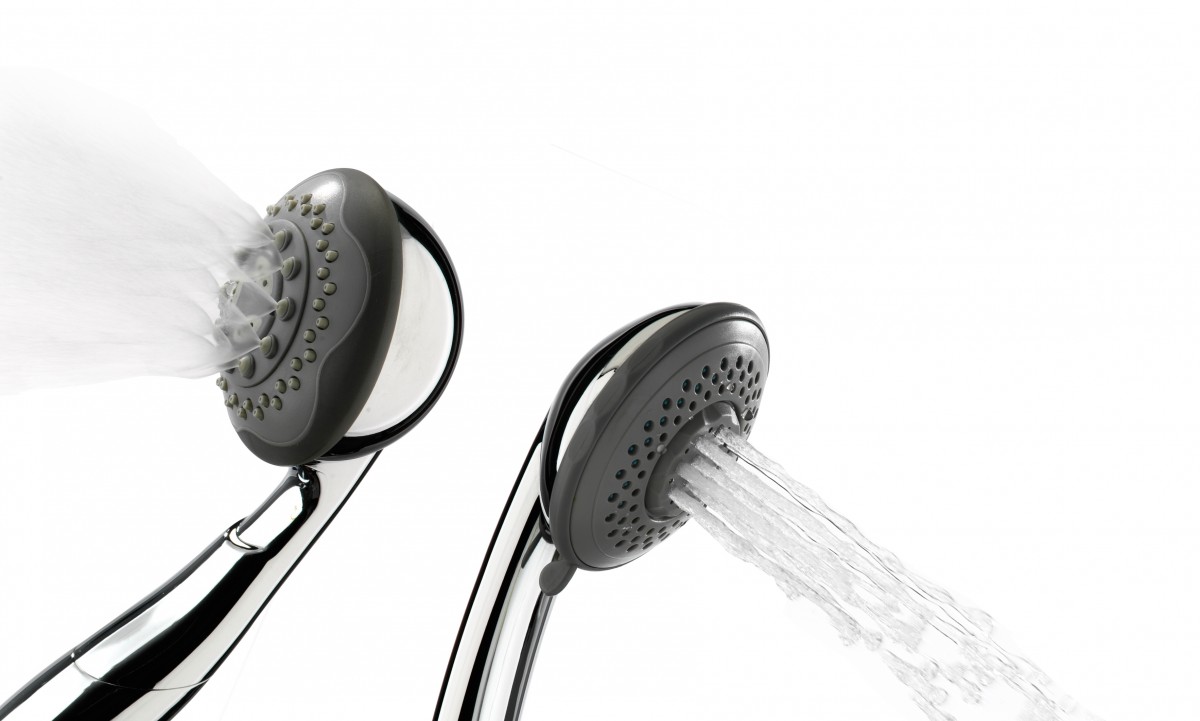 At the DFC homestead, we use well water. This was a significant difference from the city supply we were used to before we moved here and a change that gave us pause initially. Even though I'm a trained chemist, I couldn't help my citified brain briefly piping up: "But if it came out of the ground, it's not clean. Where's the chlorine, where's the fluoride that I know and love?"
 
This is, of course, nonsense: a well-placed, carefully maintained well that is up to provincial standards is a perfectly healthy way of getting water. In fact, research is showing that well water may, in some ways, be healthier than municipal water. City water is often sourced from open rivers or lakes and requires major chemical intervention with biocides in order to be made drinkable. In contrast, well water is sourced from aquifers that are deep underground; the water in them has not only been naturally filtered through soil, gravel, and rock but is effectively sealed off from surface contaminants and pathogens.
 
The Atlantic has excerpted a chapter about this from the new book, Never Home Alone: From Microbes to Millipedes, Camel Crickets, and Honeybees, the Natural History of Where We Live, by biologist and ecologist Rob Dunn. Dunn looks at respiratory illnesses that stem from the presence of the genus Mycobacterium and their biofilms in home water pipes — essentially colonies of bacteria and the "gunk" they produce to prevent themselves from being washed away. Mycobacteria are particularly present in showerheads. Many types are benign, especially if they stay on your skin, and your immune system is operational. But if not, some can get in your lungs and make you sick. Writes Dunn:
 
"When we examined our data, we found that the concentration of chlorine in the tap water from homes using municipal water in the United States was 15 times higher than that of homes with well water. Mycobacteria were twice as common in municipal water as in well water. In some showerheads from municipal water systems, 90 percent of the bacteria were one or another species of Mycobacterium. In contrast, many of the showerheads from houses with well water had no Mycobacterium. Instead, those biofilms tended to have a high biodiversity of other kinds of bacteria."
 
As we were pondering these results, Caitlin Proctor at the Swiss Federal Institute of Aquatic Science and Technology published a new study very much in line with what we were finding. Proctor and her colleagues compared the biofilms of the hoses that lead into showerheads from 76 homes around the world. They found that samples from cities that did not disinfect their water tended to be thicker (more gunk), but samples from those that did disinfect their water were more likely to be lower in diversity and more dominated by mycobacteria."

It seems that the inside of our showerheads is beset, like the world outside, bysuperbugs of sorts: bacteria or other critters that get meaner and stronger the more trials we throw their way. Though it might mean trouble for our society at large, it makes me feel better about using our well water personally. I'm reminded that there's such a thing as too clean — and just because we're multi-celled, it doesn't mean we're in charge!