DFC BB
Q

Sauce – From DOS to Sauce

Yes, you're right this a computer company….But we've been in this business for a long time and we are changing things up a bit. David has been making BBQ Sauce for family and friends for over 20 years. Everyone kept saying that he should bottle and sell it.

So that's what he did. This is David's Sauce. This is Dad's Sauce. This is Sauce with Attitude.
For more information, pretty pictures, recipes and more check out www.dfcbbq.com
Saucey #InFrontenac!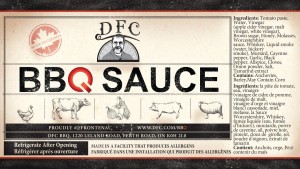 And check out our new flavour: Maple Root Beer – made with maple syrup from Ormsbee's of Battersea, Ontario and garlic from Bowness Family Farm in Perth, Ontario. Things don't get more local than the ingredients in our sauces!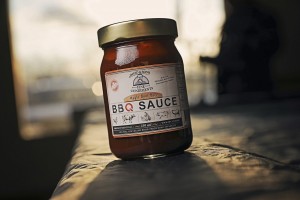 If you want to want some or want to call us – just use the contact us information. We are techies and are connected; be it for technology or BBQ Sauce. Or, have a look at our most recent article in a local paper!
And now if you want to get some of our sauce – click here for a list of locations and click here to buy online
Or if you want to order some sauce online – click here and I'll send you what you want including our new flavour Coconut Chili Lime sauce which is not a BBQ sauce. It's a mild and versatile sauce that can be used in so many different ways. Please visit this new page to find out about our new sauce. It will be updated often as we keep coming up with new ideas on how to use this sauce – and some of the ideas come from you!
We now have a Mustard page because we started making mustards last season and now we have five flavours! And soon we will have a variety pack made up of smaller jars of our mustards (and sauces) that will enable you to taste a lot of our flavours at once. These variety packs also make great gifts.
Many of you have sent suggestions and recipes using our products. Thank you. And now I have finally gotten around to creating a Recipes page.