It's not a matter of if, but when, something bad happens to your computer and it spreads to your data, other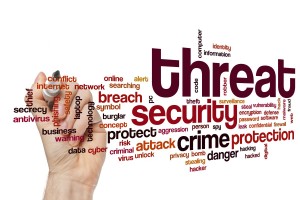 computers on your network and other company data. Security is no longer optional!
Whether it is fire, theft, flood, plague or pestilence, the biggest problem is not getting a new computer, but rather recovering & reloading all of your data and programs again. If you've ever known someone who had a computer crash, a virus infection, a security breach – or more, you have heard the horror stories.
DFC has you covered
Give us a call to find out how easy it is to get our DFC Security Service in your office; and your peace of mind.
Click here for a real life scenario Do you or your clients have a proactive disaster plan? Click here for some things to consider.
Security contains many
elements with regards to computing and networking:
1. Physical – location of servers and switches and physical access to equipment
2. Network access to servers – passwords and lan management
3. Endpoint protection (spam, antivirus, password)
4. DMZ devices – web, mail servers
5. Edge devices – firewalls, VPN, IP PBX (phone systems)
Network security systems will typically rely on several layers of protection, and consists of several components including network monitoring, defined policies and security software in addition to hardware and appliances. All components work together in a way to increase the overall security of the computer network.
What is the state of the security in your environment? Download a risk assessment tool that will evaluate what security issues you may be facing.